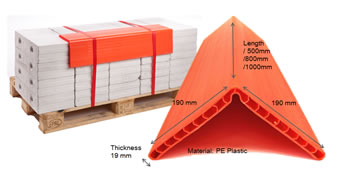 Edge Protection has been widely used in Europe to protect both products and straps. It's suitable for delivering building materials and heavy loads, especially for construction materials, ex: concrete, bulk goods, asphalt, cement and palletized goods.
 Protect both products and straps by enlarging the contact surface to reduce friction significantly.
Secure and stabilize your products during storage and transport.
Suitable for all kinds of webbing size.
Can customize different length and color to meet customer's need.
Made in Taiwan.
| Part No | Description | Color | Qty Per Pkg |
| --- | --- | --- | --- |
| TP-0001 | 500 X190X190X19mm Edge Protection | Orange | Bulk |
| TP-0002 | 800 X 190X 190X19mm Edge Protection | Orange | Bulk |
| TP-0003 | 1000 X 190X 190X19mm Edge Protection | Orange | Bulk |
Taurus has spent great investment on Edge protection. From building models, modifying sharps, enhancing breaking strength...etc., we spent almost a year to make sure that our quality and price could surpass all the other similar products in the current market. It has been used for top trailer manufacturers. For example, Krone, top 10 global manufacturer in the Commercial Trailers, has been using Edge Protection for their new building material trailer.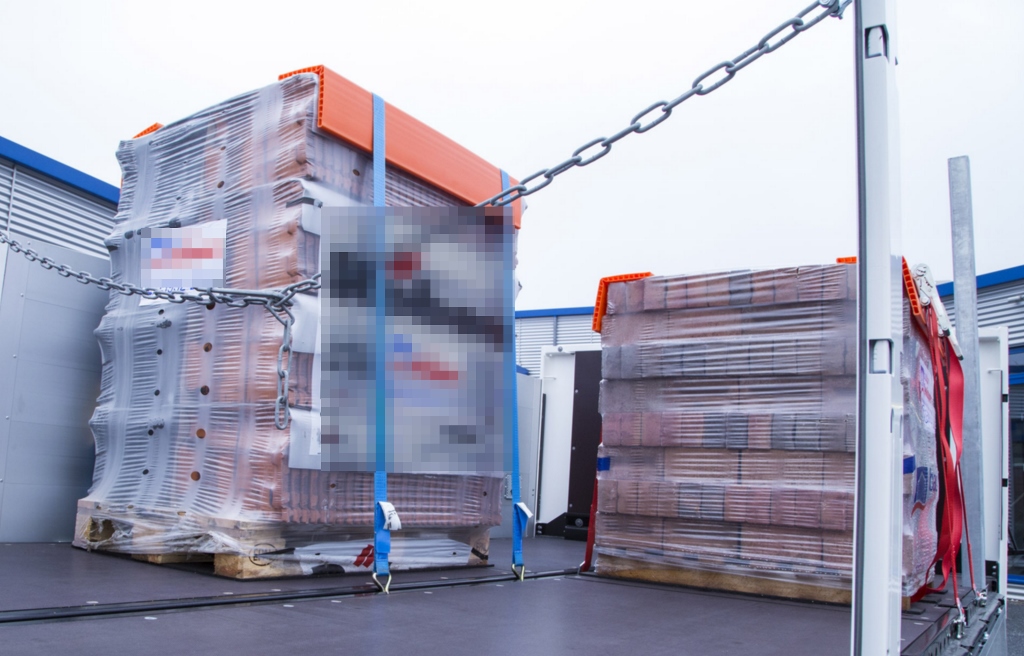 If you are interested in edge protection, please no hesitate to contact us at taurus@taurus.com.tw.



We look forward to hearing from you,

Taurus International Co., Ltd