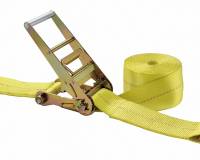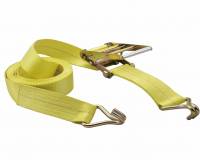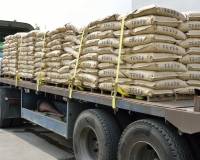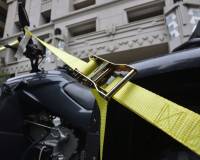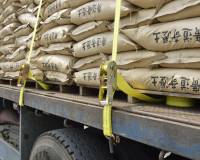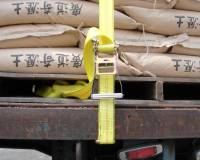 FEATURES
TAURUS TOP 1 SELLER

HEAVY DUTY SERIES OF TIE DOWNS

IDEAL FOR TRUCKS

HIGH TENSION RATCHET- Long, wide ratchet handle provides more tension leverage. Features super strong holding power and precise tension adjustment

DOUBLE J HOOKS

STRONG DURABLE STRAPS- 100% Polyester. Strong weather resistance.

Width, Length, Hardware, Color can be customized.
SPEC
| Part No | Product Description | Dimension | Load Capacity | Break Strength | Kilogram | Color | Package |
| --- | --- | --- | --- | --- | --- | --- | --- |
| 63159 | 1.5" x 15' Ratchet Tie Down w/J hook, B.S. 6600lb(3000KG) | 15' | 2200lb | 6600lb | 3000kg | yellow | --/Bulk |
| 63135 | 2" x 27' Ratchet Tie Down w/J hook,    B.S. 10000lb(4545KG) | 27' | 3333lb | 10000lb | 4545kg | yellow | --/Bulk |
| 63157 | 3" x 27' Ratchet Tie Down w/J hook,     B.S. 15000lb(6818KG) | 27' | 5000lb | 15000lb | 6818kg | yellow | --/Bulk |
| 63158 | 4" x 30' Ratchet Tie Down w/J hook,    B.S. 22000lb(10000KG) | 30' | 5400lb | 16200lb | 7363kg | yellow | --/Bulk |